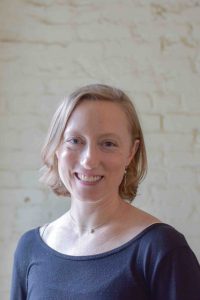 Are you dealing with chronic digestive or hormonal issues? Struggling with depression or anxiety? Dealing with brain fog or memory loss? Too exhausted to live your most vibrant and joyful life? Having trouble with weight gain or weight loss resistance?
I've been there too.
Hi, I'm Kimberly and I help women dealing with mood and energy issues regain their vibrancy so that they can be fully present in their lives.
After giving birth to my daughter in 2015 I started dealing with intense brain fog and memory loss. This was so debilitating I started to avoid social encounters because I literally couldn't think of anything to talk about. I would forget words mid-sentence and have trouble carrying out even simple conversations. Depression and anxiety came in full force. I felt irritable all the time and guilty that I wasn't a healthier and more joyful mom. After losing the weight I'd gained during pregnancy I slowly started gaining and gaining without changing my diet or exercise. I also started to develop digestive issues that I'd never had before. And the worst part was that no one could figure out what was going on. The only thing that seemed to help at all was a strict elimination diet where I cut out all grains, sugar, dairy, and soy.
During this time, I went through training to become a Nutritional Therapy Practitioner, motivated by my own health issues. I learned to use a holistic approach to restore balance to the body through a combination of real whole foods and targeted supplementation. I also continued training in functional nutrition, where I learned to use a variety of testing to get a detailed picture of the digestive tract as well as food sensitivities.
I'm still dealing with many of the challenges I know you're facing, but I'm determined to get answers and heal. I want to help you do the same. I know what it's like to feel frustrated and hopeless. I'm here to listen and to work with you every step of the way.
Are you ready to start addressing the root causes of your mood and energy issues? Schedule a free 20 minute consultation by emailing me at kimberly.rovin.ntp@gmail.com or leaving a message on my CONTACT page.